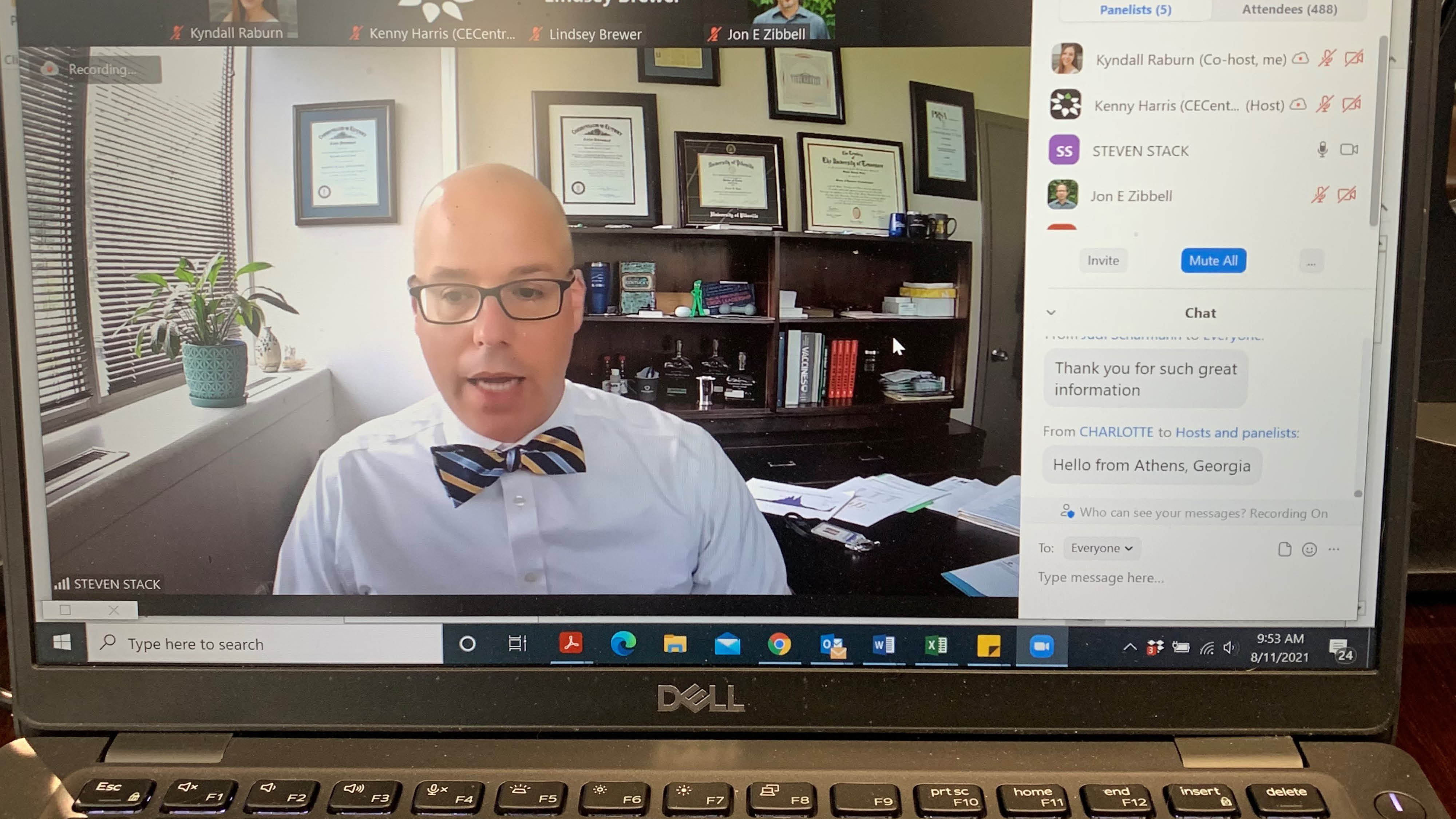 2022 Kentucky Harm Reduction Summit set for Aug. 10-11
The 2022 Kentucky Harm Reduction Summit, which will highlight best practices, statutes, and policies related to implementing and maintaining harm reduction programs throughout the state, will be held on Aug. 10-11.
The theme for this year's virtual Summit is "Ending the Epidemics," according to organizers Drew Ritzel and Chase Barnes. The presentations will focus on harm reduction, disease prevention (including hepatitis C and human immunodeficiency virus/acquired immunodeficiency syndrome), opioid use disorder, substance use disorder (SUD), neonatal abstinence syndrome, suicide prevention, and other harm reduction-related topics.  
"The Harm Reduction Summit is a two-day, virtual conference that brings together professionals from a variety of disciples to discuss ways to address the opioid epidemic," said Ritzel, Public Health Educator with the Kentucky Department for Public Health (KDPH). "Participants can sign up for up to four one-hour sessions per day. During the lunch hour, we will host exhibitor sessions for local agencies and nonprofits to share the important work they are doing in the community."
The Summit will be held virtually utilizing the Zoom platform, and participants can join sessions by visiting the Harm Reduction Summit website at https://www.cecentral.com/hrs-2022. The full agenda is available at https://www.cecentral.com/live/22867/agenda.
The Summit will host leading experts in their field, addressing topics such as: Kentucky overdose prevention and response efforts; harm reduction best practices; local, state, and national partnerships; the legality of harm reduction; mental health and substance use; and the current status of the drug overdose epidemic.
Ritzel said, "The Summit is open to the public, and will appeal specifically to first responders, health care and legal professionals, local government officials, local health department staff and board of health members, public health/health care students, and other professionals who work in harm reduction-related fields."
Accreditation information can be found on the CE Central website: https://www.cecentral.com/live/22867/accreditation. Additionally, Ritzel said, "All participants will receive a certificate of participation for any sessions attended, which can be submitted to their respective accrediting boards for CEU credit."
The first 500 registered participants will be mailed exclusive Harm Reduction Summit items, according to Ritzel and Barnes.
For more information and to register for the summit, visit https://www.cecentral.com/hrs-2022. Any questions for the Summit can be directed to harmreduction@ky.gov.
The event is jointly provided by the Kentucky Injury Prevention and Research Center (KIPRC) at the University of Kentucky, the Kentucky Cabinet for Health and Family Services, the Kentucky Income Reinvestment Program, and the Kentucky Department of Public Health, in collaboration with the Kentucky AIDS Education and Training Center, the Gateway District Health Department, the Kentucky Mobile Harm Reduction Program, and the Kentucky Opioid Response Effort (KORE). The 2022 Kentucky Harm Reduction Summit is supported by Cooperative Agreement Number 6 NU17CE924971 funded by the Centers for Disease Control and Prevention and awarded to the University of Kentucky Research Foundation and KIPRC.
KIPRC is a unique partnership between KDPH and the University of Kentucky's College of Public Health. KIPRC serves both as an academic injury prevention research center and as a bona fide agent of KDPH for statewide injury prevention.