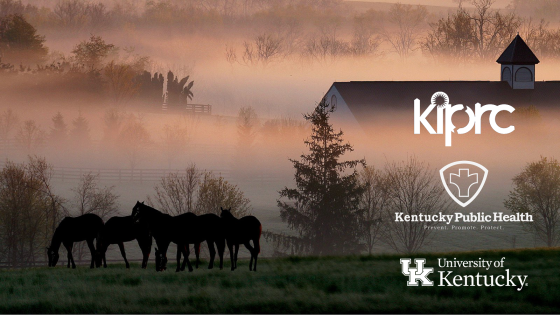 KIPRC
A Safer Kentucky—It's No Accident!
The Kentucky Injury Prevention and Research Center (KIPRC), established in 1994, is a unique partnership between the Kentucky Department for Public Health (KDPH) and the University of Kentucky College of Public Health (CPH).
KIPRC serves both as an academic injury prevention research center and as the KDPH's designee or "bona fide agent" for statewide injury prevention and control, focusing on injury prevention translation and practice.
This state–university partnership provides KIPRC access to expertise and support in injury and violence-related research, data, services, outreach, communications, interventions, evaluation techniques, and policy development, at both the state government and academic levels.
KIPRC's unique, mature partnership uses injury prevention research to inform and implement targeted interventions that are evaluated and adopted into local and state injury prevention practice. This ready translation of research into practice, in turn, informs further research to reduce injury and related death and disability. This process is embodied in KIPRC's philosophy to conduct "injury prevention and control research to practice."
Ky Injury Indicators Report provides a summary of Kentucky resident injury-related mortalities, inpa

While working in Kentucky in 2019, 79 residents from Kentucky, Tennessee, Illinois, Indiana, Massach

This report is based on data from possession and trafficking citations, drug overdose-related deaths