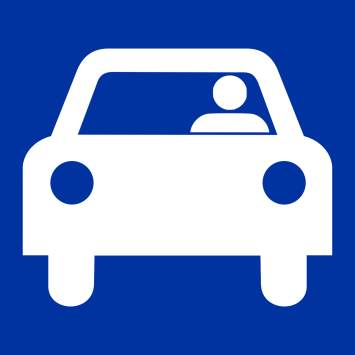 In 2018, Kentucky State Police reported more than 130,000 collisions on Kentucky roadways (fatal and nonfatal). The cost of Kentucky traffic crash deaths totaled over one billion dollars in 2018. Motor vehicle traffic fatalities are a top cause of death among Kentucky residents in all age groups. Pedestrian-involved accidents account for approximately 10% of fatal motor vehicle fatalities. Additionally, occupational motor vehicle incidents were the leading cause of worker injury fatalities in the U.S. (24%) and in Kentucky (37%) in 2018.
Motor Vehicle Injuries
Programs
Developed by the National Institute of Child Health and Human Development and Preusser Research Group, Checkpoints™ is an evidence-based teen driver safety program. The program has been adapted for use in Kentucky and is being implemented throughout the state, as it has demonstrated success in other states.
The annual number of commercial motor vehicle (CMV) crashes in the U.S. has been increasing since 2009. In Kentucky, the number of CMV crashes rose 27% from 2009 to 2016. Of particular concern are crossover crashes involving CMVs. These occur when a vehicle leaves its intended path and veers into the path of oncoming traffic, typically resulting in head on or sideswipe opposite-direction collisions.
This study uses Kentucky crash data and linked hospital and emergency department records to evaluate whether the propensity for elderly drivers to be at fault in injury crashes can be more accurately estimated. Factors such as age, gender, and crash location are explored to assess their influence on the risk of a driver being at fault in an injury crash.