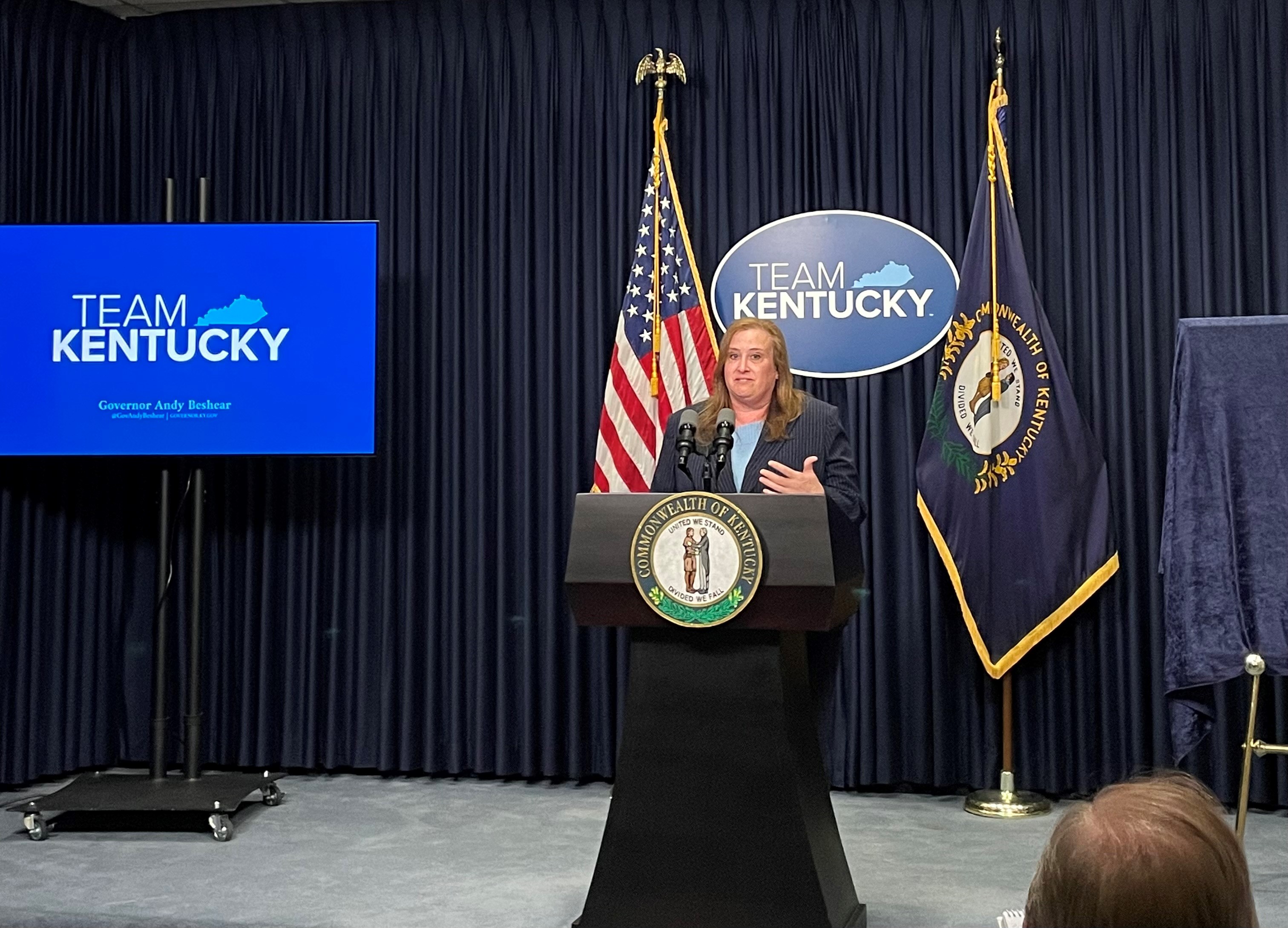 Annual Drug Overdose Deaths in Kentucky Fall for First Time Since 2018
FRANKFORT , KY.-- The number of drug overdose deaths in Kentucky has declined for the first time since 2018, according to the Kentucky Injury Prevention and Research Center (KIPRC). Dana Quesinberry, co-principal investigator for surveillance of the Kentucky Drug Overdose Data to Action (OD2A) Program at KIPRC, said death certificate data from 2022 show that drug overdose deaths in Kentucky are down by 5% from the previous year. KIPRC has been tracking drug overdose-related deaths since 2011.
"Drug overdose deaths in Kentucky have been on the rise for the last four years, with a spike at the start of the pandemic," said Quesinberry. "I am glad to have good news to share. The news of the decrease is tempered by the fact we had 2,127 Kentuckians lose their lives to overdose in 2022 compared to 2,257in 2021." This year's report is the first time that a decline has been announced in four years.
"While we find hope in the decline in drug overdose deaths for the first time in the commonwealth since 2018, this is still a public health crisis that we must work together to address and pour every resource into fighting," said Gov. Beshear during his weekly press briefing on April 13. "Kentucky has done a lot of work to provide Kentuckians a successful addiction journey but there is more to do and more lives to save. And I promise to be there every step of the way."
"Under OD2A, we share these surveillance findings and others with state and local stakeholders to inform their prevention interventions. This finding is preliminary evidence that the prevention efforts are working," said Quesinberry.
KIPRC's Kentucky Resident Drug Overdose Deaths Annual Report, which will be released in the coming weeks, reports on the number and rates of drug overdose deaths across the state and by individual county, as well as by various demographic categories. Anyone interested in accessing the full report can request the report by emailing KIPRC at KIPRCinfo@uky.edu or visiting the KIPRC website at https://kiprc.uky.edu/. 
Similar data for 2017 through 2021 is available at https://kiprc.uky.edu/programs/overdose-data-action/county-profiles.
Treatment Resources
Call the KY Help Call Center at 833-8KY-HELP (833-859-4357) to speak one-on-one with a specialist who can connect Kentuckians to treatment.
Visit findhelpnowky.org to find information about available space in treatment programs and providers based on location, facility type and category of treatment needed.
Visit findrecoveryhousingnowky.org to find recovery houses with availability and resources for owners and operators of recovery houses.
Visit the Kentucky State Police (KSP) website to find one of KSP's 16 posts where those suffering from substance use disorder can be paired with a local officer who will assist with locating an appropriate treatment program. The Angel Initiative is completely voluntary, and individuals will not be arrested or charged with any violations if they agree to participate in treatment.
For a video from Gov. Beshear on available treatment and resources, and the importance of knowing how to respond to an overdose, click here.
KIPRC is a unique partnership between the Kentucky Department for Public Health (DPH) and the University of Kentucky's College of Public Health. KIPRC serves both as an academic injury prevention research center and as a bona fide agent of DPH for statewide injury prevention and control.