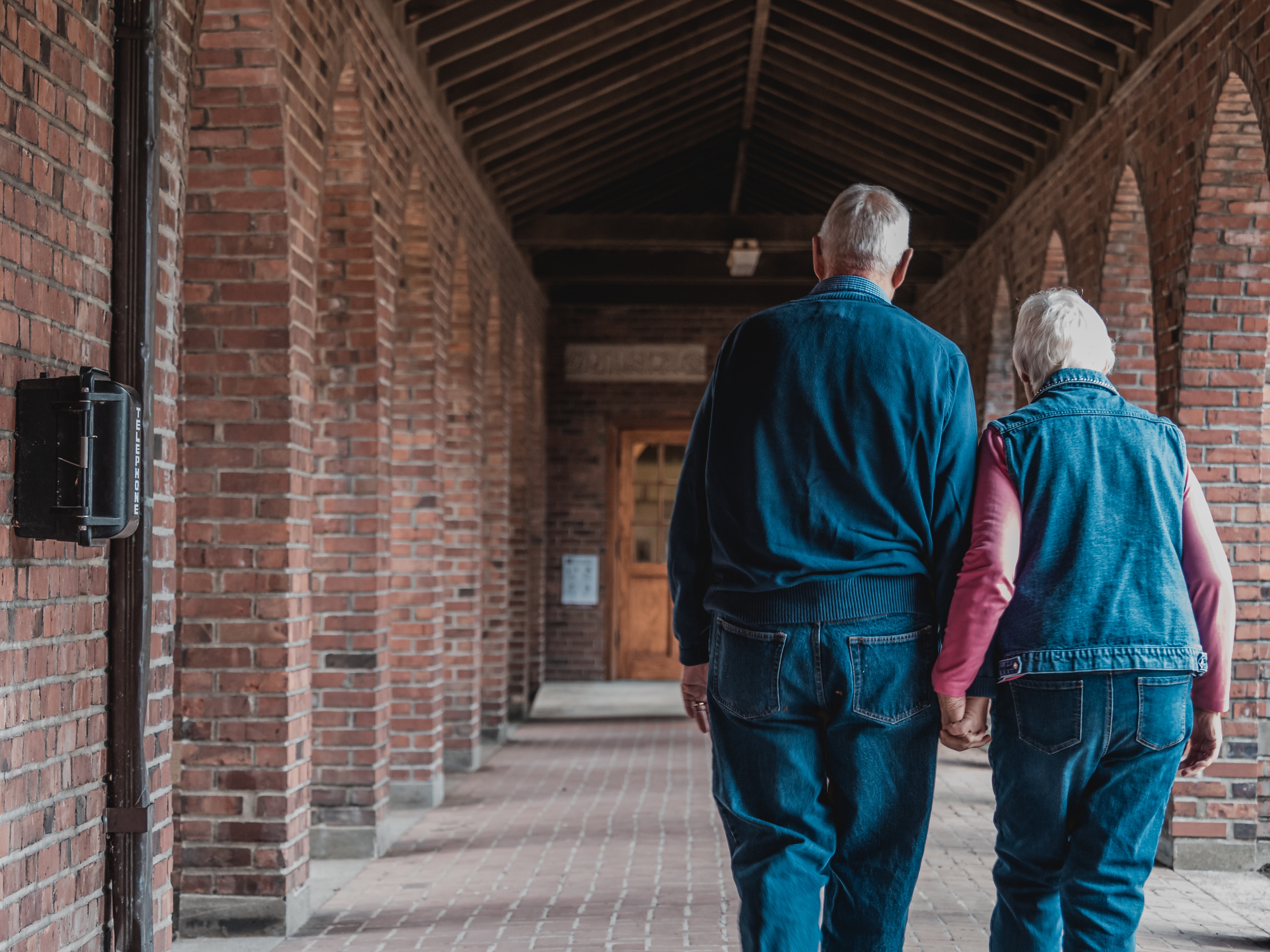 Awareness week highlights fall risk for older Kentuckians
Unintentional falls are the leading cause of injury-related death and hospitalizations for Kentuckians age 65 and older.
To bring more awareness to this topic, Gov. Andy Beshear proclaimed Sept. 20-25, 2021, Falls Prevention Awareness Week in the Commonwealth in coordination with the Kentucky Safe Aging Coalition (KSAC).
"Fall prevention strategies—including physical activity to improve balance and strength, medication management, regular health and vision checkups, and home safety assessments—have a positive impact on the quality of life for Kentucky seniors by helping them to remain healthy, active, and independent," Beshear's proclamation states.
In 2019, there were 45,154 fall-related visits to Kentucky emergency departments and more than 9,000 fall-related inpatient hospitalizations for Kentucky residents aged 65 and older.
"Falls have a devastating impact on the physical, emotional, and financial health of a person as well as their family and community," said Lorna Mangus, MPH, KSAC Coordinator at the Kentucky Injury Prevention and Research Center (KIPRC).
Through KSAC's mission of bringing together those interested in serving the older adult population in falls prevention, the group provides the following services: updates on new and existing fall prevention research, best practices, events, and activities and access to the latest data, resources, and opportunities to build community and collaborations.
"The vision was to form a comprehensive and collaborative approach to keeping older adults healthy and independent by identifying and reducing risk factors for injury," Mangus said.
The coalition hosts the NoFalls.org website, which provides fall information and ways to access local aging services throughout Kentucky. Mangus said many of the agencies that provide these services also offer evidence-based fall prevention programs, such as A Matter of Balance™, Bingocize®, or Tai Chi.
KSAC has new resources aimed at helping adults age safely at home, including a "Prevent Falls at Home" refrigerator magnet with important tips for older adults and a two-page (front and back) "Falls at Home: A Checklist for Prevention."
"We are disseminating these prevention tools, along with CDC STEADI (Stopping Elderly Accidents, Deaths & Injuries) brochures, to local health departments, Area Agencies on Aging and Independent Living, Area Development Districts, senior centers, hospitals, etc.," Mangus noted.
Since 2010, in collaboration with the Kentucky Department for Public Health and the Kentucky Department for Aging and Independent Living, KSAC has hosted an annual Falls and Osteoporosis Summit, open to all fall prevention professionals, that provides education and networking opportunities to participants.
For more information on falls prevention and KSAC, visit NoFalls.org or email Lorna.Mangus@uky.edu.
KSAC is the Falls Prevention Committee for the Kentucky Safety and Prevention Alignment Network (KSPAN). KSPAN is the state's injury community implementation group that is part of the Kentucky Violence and Injury Prevention Program at KIPRC. For more information on KSPAN and Kentucky-specific falls data, visit safekentucky.org.
KIPRC is a unique partnership between the Kentucky Department for Public Health (DPH) and the University of Kentucky's College of Public Health. KIPRC serves both as an academic injury prevention research center and as a bona fide agent of DPH for statewide injury prevention and control.