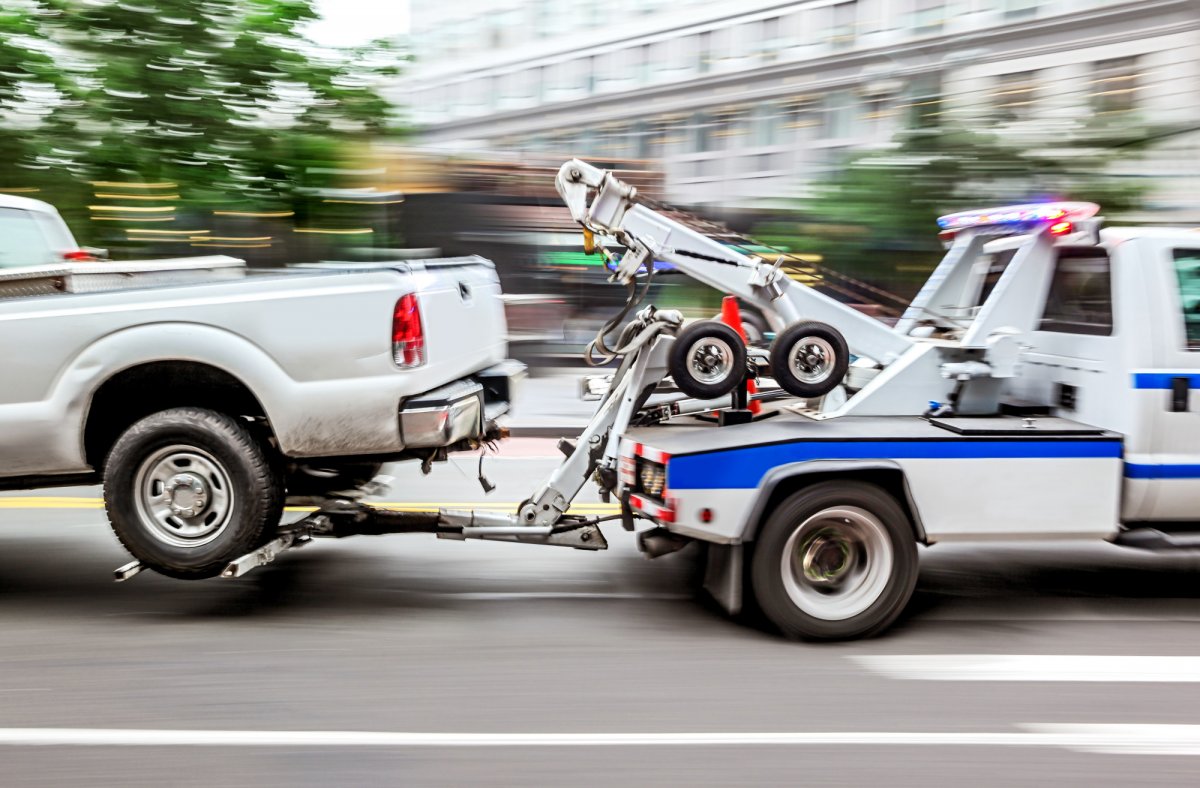 KIPRC director presents at AAA Foundation for Traffic Safety expert panel
The AAA Foundation for Traffic Safety recently hosted an expert roundtable on improving roadside responder crash data that featured Kentucky Injury Prevention and Research Center (KIPRC) Director Dr. Terry Bunn.
Representatives from the National Transportation Safety Board, National Highway Traffic Safety Administration, Bureau of Labor Statistics, AAA National, Drexel University, and Liberty Mutual Insurance Group also participated in the discussion panel on improving the collection, accuracy, and utility of roadside responder crash and injury datasets.
Dr. Bunn, a professor in the Department of Preventive Medicine and Environmental Health at the University of Kentucky's College of Public Health, presented "Motor Vehicle Towing Injuries on the Roadside: How Do We Identify Them?"
During her presentation at the roundtable, Dr. Bunn discussed why the towing fatality rate is higher. She noted tow truck operators spend a greater amount of time openly exposed to roadside hazards while loading vehicles, whereas police and fire protection workers may be better equipped to use their vehicles as a physical barrier to traffic during traffic incident management (TIM) response.
Dr. Bunn added tow trucks aren't classified as emergency response vehicles, so the trucks use yellow emergency lights that may not be as distinguishable to motorists as those used by other traffic incident managers such as fire, police, and emergency medical services vehicles. Flashing light bars on the top of tow trucks may become obscured to motorists while vehicles are being loaded onto the tilted flatbed, she added.
KIPRC's fatality investigations have identified situations wherein tow truck drivers are especially vulnerable: being struck and killed by traffic while tow truck drivers are entering their cab or securing disabled vehicles for transport.
"The Kentucky Occupational Safety and Health Surveillance (KOSHS) program has been investigating traffic incident management deaths since 2009, and multiple fatality reports with prevention recommendations have been developed for employee trainings," Bunn said.
Potential contributing factors highlighted in fatality investigation reports include inadequate safety training, and a lack of a portable warning device or high-visibility personal protective equipment.
Dr. Bunn concluded her presentation with several ways to improve identifying work-related injuries to tow truck drivers. She said multiple data sources are currently needed, as the use of one data source alone may not identify all towing-related injuries. She said training of coders on identification of tow trucks is needed including coroner/medical examiner training on identification of towing industry on death certificates. Also, law enforcement training on identification of tow trucks in crash data is needed.
"The overall purpose of the presentation was to present limitations of current single data sets in the identification of towing industry injuries and to propose the use of multiple data sets for the identification of towing industry injuries and fatalities," she said.
The panelists discussed limitations and barriers of crash data and techniques and approaches to improve and enhance existing data sets for identifying roadside responder crashes and near-misses. A white paper will be produced from the discussion.
Dr. Bunn conducts research on the prevention of motor vehicle injuries and of drug poisonings, in both the general and working populations. She is the principal investigator of the NIOSH-funded Kentucky Occupational Safety and Health Surveillance System, the CDC-funded Drug Overdose to Action program, and the Kentucky State Injury Prevention Program.
KIPRC is a unique partnership between the Kentucky Department for Public Health (DPH) and the University of Kentucky's College of Public Health. KIPRC serves both as an academic injury prevention research center and as a bona fide agent of DPH for statewide injury prevention and control.