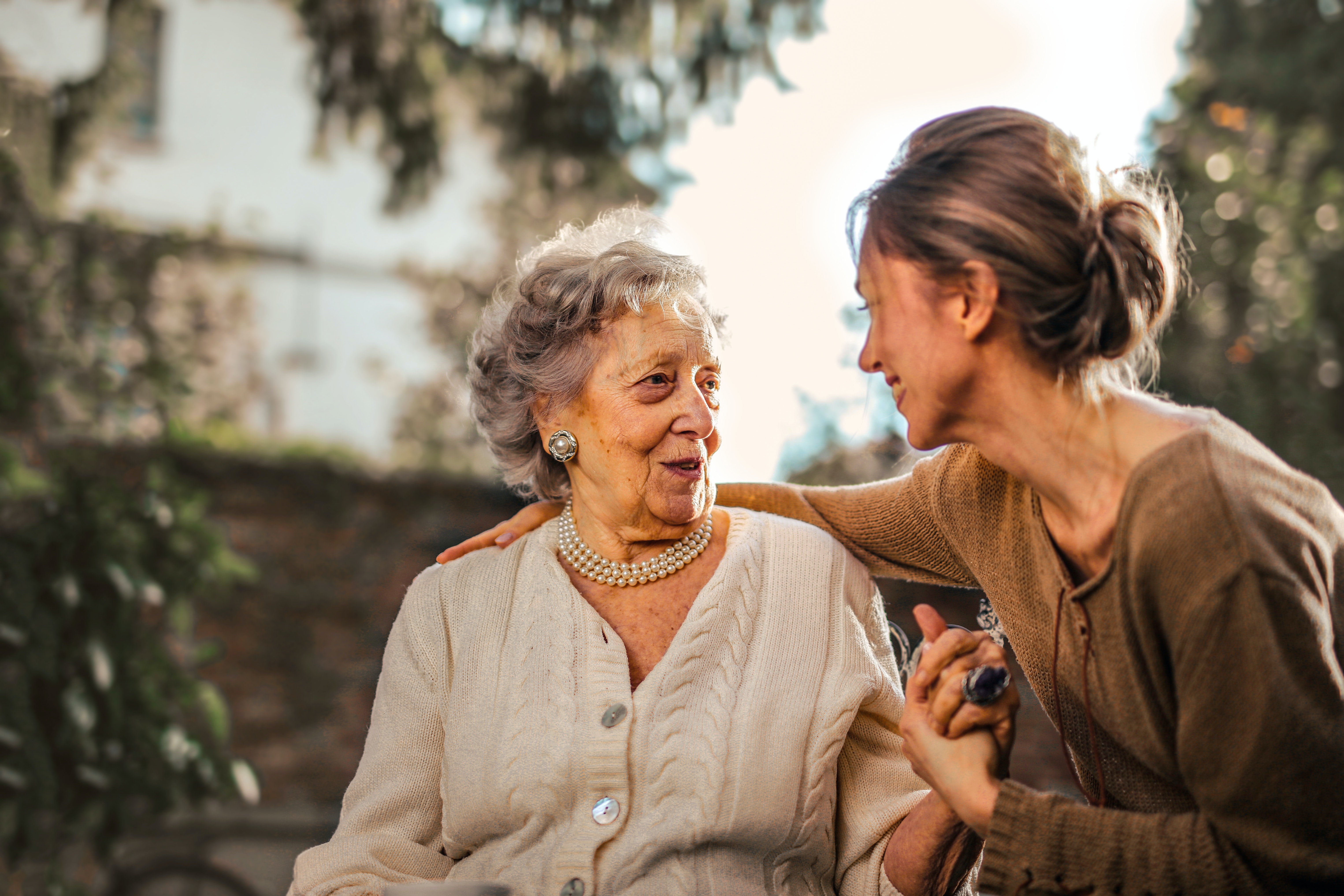 Project looks at how the pandemic could have negative effects on older adults
As COVID-19 continues to impact the day-to-day lives of many, a KIPRC and College of Public Health pilot project is looking at how the pandemic could have negative effects on the well-being of older adults living independently at home.
Caitlin Pope, PhD, the lead investigator of the project, said there is concern for community-dwelling older adults living with limited financial resources and how they are at a disadvantage as they interact with the community for their livelihood. She said many of those adults are frequent users of community resources and programs.
"Learning more about the experiences of older adults during the COVID-19 pandemic will ultimately help us promote healthy aging and improve services in our community," said Pope, an Assistant Professor in Health, Behavior & Society and the Graduate Center for Gerontology, College of Public Health, and Faculty Associate with the Kentucky Injury Prevention and Research Center since March 2020.
The pilot project focuses on psychosocial well-being in lower-income, community-dwelling older adults in the Lexington area. Specifically, Pope and co-investigator Beth Hunter, PhD, are interested in resiliency as it is associated with better physical and psychosocial outcomes in older adult samples. Pope said assessing resiliency during COVID-19 will give a better idea of how disadvantaged older adults are lessening the negative influences of the pandemic.
"We would like to find out what are the current supports and current barriers these older adults with limited resources are facing during the time of COVID," said Hunter, Assistant Professor in Health, Behavior & Society and the Graduate Center for Gerontology, College of Public Health. "The lens of COVID has the potential to highlight problems older adults face daily but are now exacerbated. The findings of the study can guide us in terms of developing useful interventions to improve the quality of life and health of at risk older adults."
Recruitment for the project started in October with the goal of 50 adults, ages 65 and older, who have limited financial resources. Pope and Hunter are working with community partner Kristina Stambaugh, who is Director of Aging and Disability Services for the Lexington-Fayette Urban County Government, to recruit through the Lexington Senior Center.
According to Pope, the study consists of two telephone calls, the first being a series of questionnaires that covers topics such as the older adult's health history, social support, transportation usage, resiliency, self-efficacy, mood, and instrumental activities of daily living. Additional questions will also be asked about their exposure to COVID-19 and how it has impacted their daily lives (e.g., occupation or housing), if they have experienced any unintentional injuries while being 'Healthy at home' (e.g., falls), and how comfortable they feel about seeking treatment or care during COVID-19.
"While the research is limited, there is evidence that understanding individual's health behaviors, social support and environment, physical and mental health, and decision-making processes can be helpful when designing injury prevention and management programs," Pope said. "Our study will begin to bridge these areas of interest to provide a more holistic view of injury prevention and aging."
Based on the older adults' COVID-19 exposure, approximately half of the participants will then be invited to then take part in a qualitative, in-depth interview to give more detail about their lived experience during COVID-19 and how they are mitigating the stress from the pandemic.
Pope said this design will ensure that they have a breadth of experiences with COVID-19 for the in-depth interviews.
"While this pilot project is focused on COVID-19, the pilot data obtained from this study will provide them with understanding on the concept of resiliency that can be generalized to many issues and overall successful aging," she said.
Pope and Hunter hope to use the pilot data to submit a competitive extramural proposal to the National Institute on Aging in 2021.