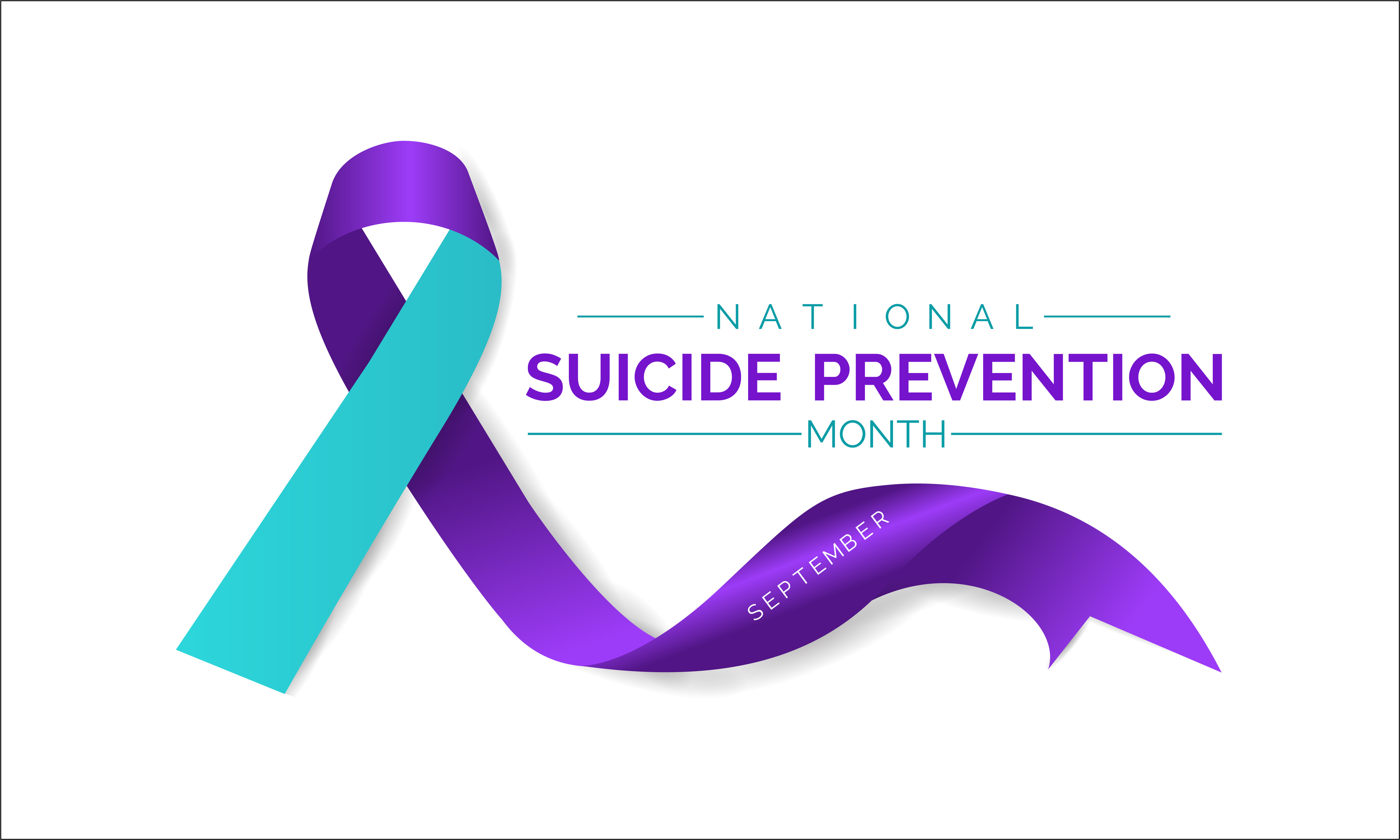 Resources Available for World Suicide Prevention Day
Suicide was the 13th leading cause of death in Kentucky and the second leading cause of death among young people in 2019, and suicide numbers have increased in Kentucky each year since. World Suicide Prevention Day, September 10, is a good reminder to all that suicides are preventable. 
According to a recent report from the Kentucky Injury Prevention and Research Center (KIPRC), Kentucky experienced 761 suicides among youth and adult Kentucky residents in 2022, an increase from 727 suicides in 2019.
The Kentucky Violent Death Reporting System, funded by the Centers for Disease Control and Prevention as part of the National Violent Death Reporting System is the primary program at KIPRC that collects information on all violent deaths, including suicide.
"KYVDRS is a surveillance system to collect information regarding circumstances of violent deaths," said Jacqueline Seals, DrPH, senior epidemiologist at KIPRC. "Any deaths that are suicides, homicides, unintentional gun deaths, and deaths of undetermined intent, they collect information on."
"KIPRC provides the most recently collected data on suicide to the Kentucky Department for Behavioral Health, Developmental and Intellectual Disabilities to help keep their QPR training as up to date as humanly possible," said Seals.
QPR training stands for Question, Persuade, and Refer, the three steps someone can take to save a life from suicide. "Everyone knows what CPR training and the Heimlich maneuver are. Those are life-saving things that the average person can do. But when a friend or relative is in a mental health crisis, the average person doesn't necessarily have a resource to refer to help their loved one. QPR training is that resource.  It is that intermediary between getting a person from that mental health crisis to getting them help," shared Seals.  
All University of Kentucky staff can take the online QPR training, which emphasizes that you do not need to be a medical or mental health professional to save someone's life. The training is free and is offered in collaboration with UK HealthCare's Healthy Kentucky Initiative.
The next virtual QPR training will be held on Tuesday, September 19, from 12:00–1:30 p.m. For more information or to register, click here. To arrange live virtual or in-person QPR training for your team or department, contact Ann M. Bassoni, LCSW, click here.
The 988 Suicide & Crisis Lifeline (formerly known as the National Suicide Prevention Lifeline) is a national network of local crisis centers that provide free and confidential support to people in the United States in the midst of a mental health crisis. Anyone can text or call 988 24 hours a day, seven days a week for help.
In 2019 the Lifeline received more than 2 million calls; 29,717 of those calls were from Kentucky. KIPRC is partnering with the Kentucky Department for Behavioral Health Developmental and Intellectual Disabilities' 988 Lifeline program administration to develop and implement findmentalhealthnowky.org, a sister site to findhelpnowky.org and findrecoveryhousingnowky.org. The site is expected to launch in early 2024 and will help people in Kentucky find mental health treatment facilities with immediate openings.
 "Suicide is preventable. There are people you can reach out to in a crisis, and if you suspect a friend or loved one may be considering suicide reach out, let them know they are not alone and help them get help," said Seals.
* Kentucky Injury Prevention and Research Center, as bona fide agent for the Kentucky Department for Public Health. Data are provisional and subject to change. August 2023.
KIPRC is a unique partnership between the Kentucky Department for Public Health (DPH) and the University of Kentucky's College of Public Health. KIPRC serves both as an academic injury prevention research center and as the DPH's designee or "bona fide agent" for statewide injury prevention and control.