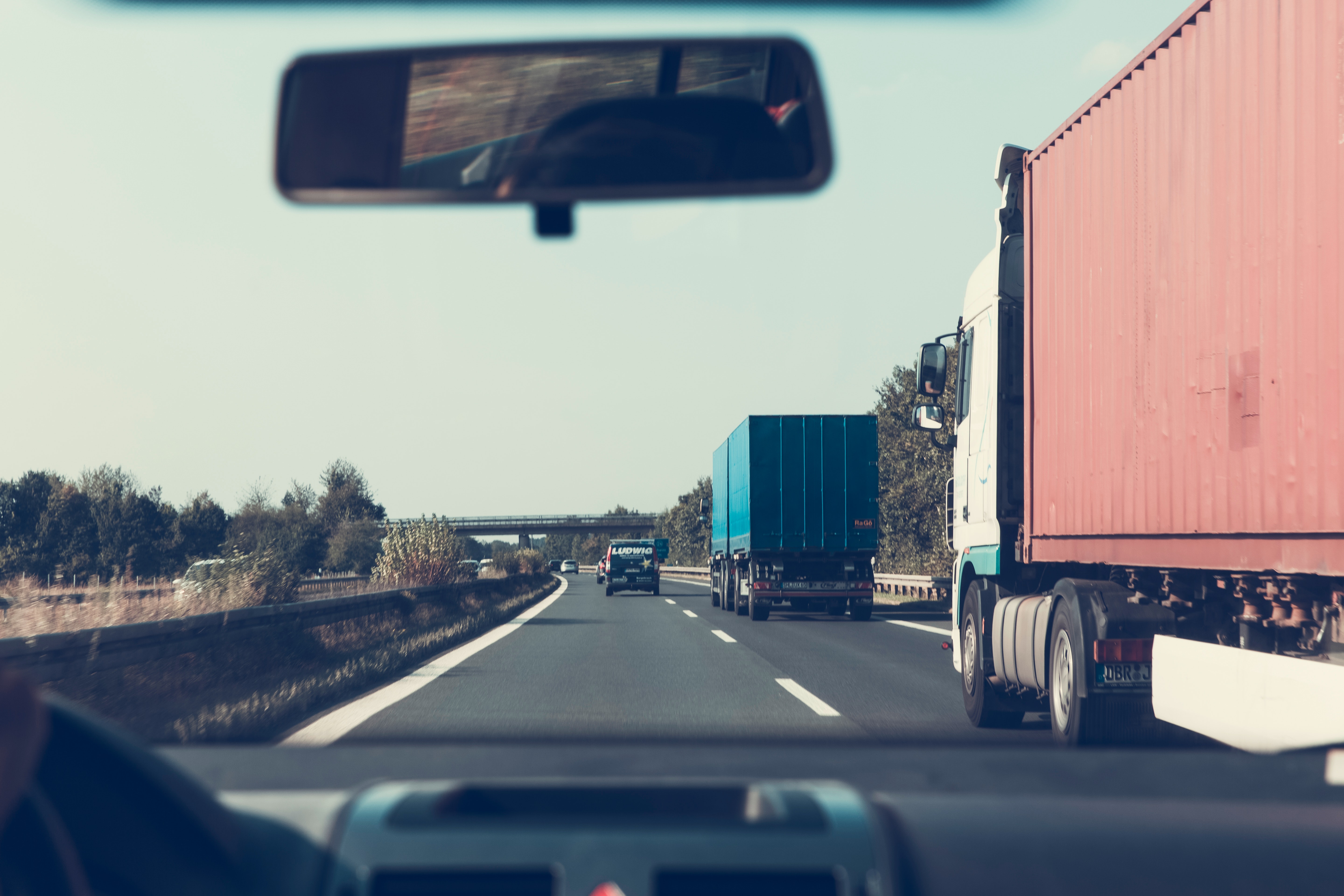 Drowsy Driving Prevention Week raises awareness about workplace driver fatigue
The Centers for Disease Control and Prevention estimates that as many as one in five fatal crashes in the general population involves driver fatigue. From 2011-2020 in Kentucky, motor vehicle crashes involving fatigued drivers or drivers who fell asleep behind the wheel resulted in 105 fatalities and 704 serious injuries.
With Nov. 6-12 designated as Drowsy Driving Prevention Week, the Kentucky Occupational Safety and Health Surveillance (KOSHS) program is raising awareness about the risk of drowsy driving at the workplace.
The National Safety Council reports that more than 43% of workers are sleep-deprived and certain workers, including those who work night shift, long shifts, or irregular shifts, are at higher risk for fatigue.
"Numerous studies have shown that driving while drowsy has similar effects to driving while intoxicated," said Rebecca Honaker, MPH, research director for KOSHS. "That's why it is so important for employers and workers to be aware of driver fatigue and take action to prevent it."
The National Sleep Foundation identifies common signs of sleepiness while driving that include drooping eyelids or frequent blinking, frequent yawning, drifting between lanes or hitting the rumble strip, missing signs or exits due to daydreaming, and restlessness or irritability.
Many factors can contribute to driver fatigue, including not sleeping enough hours, sleep disruptions, stress, physical demands, and health conditions. The National Institute for Occupational Safety and Health makes several recommendations to help employers and workers combat those factors.
Recommendations for employers include:
Set policies for maximum number of overtime hours and consecutive shifts.
Use a fatigue risk management system to promote alertness among workers, identify fatigue-prone tasks, and lessen fatigue and its potential consequences.
Ensure sufficient staffing levels across operations, factoring in the inevitable absences that occur due to vacation days, sickness, and turnover.
Implement a workplace sleep disorder screening/management program.
Provide worker training on sleep health and fatigue management.
Allow for rest breaks and napping during extended work shifts.
Give supervisors and workers fatigue-symptom checklists and encourage self-reporting.
Encourage peer monitoring of fatigue symptoms among co-workers.
Some recommendations for employees, include:
Plan your off-duty activities to allow enough time for adequate sleep.
Get enough sleep (7-9 hours each day). If fatigue persists after adequate sleep, get screened for health problems that may be affecting your sleep, such as sleep apnea.
Create a sleeping environment that helps you sleep well: a dark, quiet, cool room with no electronics.
If you feel fatigued while driving: pull over, drink a cup of coffee, and take a 15-30 minute nap before continuing. The effects are only temporary—the only "cure" for fatigue is sleep.
Watch yourself and your peers for fatigue-related symptoms.
Report instances of fatigue in yourself and others to your direct supervisor, who can help to determine the safest course of action.
Caitlin Pope, PhD, co-Investigator on the Occupational Motor Vehicle Injury Surveillance Program, advises against relying on caffeine to stay alert.
"While caffeine consumption has short-term positive effects on driver behavior and awareness, these effects seem to be less pronounced in habitual caffeine users," Pope said. "Healthy sleep is key to safe driving, as so many of our functional driver abilities depend on it."
KOSHS is an occupational injury surveillance program of the Kentucky Department for Public Health and the Kentucky Injury Prevention and Research Center (KIPRC). Terry Bunn, PhD, is the principal investigator of the KOSHS program.
KIPRC is a unique partnership between the Kentucky Department for Public Health (DPH) and the University of Kentucky's College of Public Health. KIPRC serves both as an academic injury prevention research center and as the DPH's designee or "bona fide agent" for statewide injury prevention and control.